Hotels have offered beds to London's rough sleepers, as well as NHS workers, to support them during the coronavirus pandemic.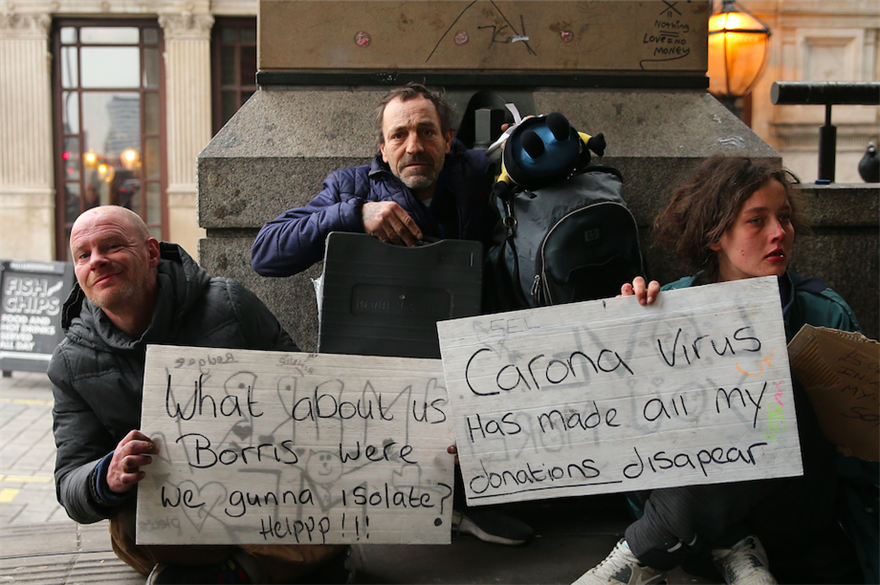 Hotels in London were offering beds to people sleeping rough over the weekend, to help prevent the spread of coronavirus.
As part of an initial trial, around 300 rooms were made available over the weekend to people already known to homelessness charities.
The London Mayor's Sadiq Khan's office is working with Intercontinental Hotels Group (IHG) to block-book rooms at a discounted rate for the next 12 weeks.
The move by hotels comes as concerns were reported over the viability of food banks and homeless shelters as the situation worsens. Volunteers told ITV News they feared they will not be able to continue running services if more lockdown restrictions are introduced.
The BBC reported that rough sleepers are more likely to have underlying health conditions than the wider population, making them more vulnerable to the coronavirus. They are also less able to follow Public Health England advice on handwashing and social distancing.
With fewer people in central London now, they will also be struggling with a lack of donations.
Other hotels have taken steps to support people during the pandemic. Best Western has offered 15,000 rooms and more than 1,000 meeting rooms for the NHS and local authorities.
Premier League club Chelsea offered NHS workers free accommodation for the next two months at the Millennium Hotel in Stamford Bridge. And last week, Gary Neville opened up the two hotels he part-owns with former Manchester United team-mate Ryan Giggs to NHS staff free of charge.
Sky News reported that Hilton, Premier Inn, and Travelodge had all also been involved in similar conversations.